A family business on wheels.
Local crafted sandwiches & salads
highlighting smoked meats, fish & veggies
The Smokehouse Food Truck serves the greater Berks and Lehigh Counties in Pennsylvania responding to the culinary curious- offering inventive, fresh, high quality cuisine.
The Smokehouse Food Truck finds itself wherever people congregate: at local breweries and wineries without kitchens . . . little league games . . . farmers' markets. . . special cultural events . . . businesses and factories without in-house cafeterias. . . government offices and other professional establishments at lunch time, when there is the most foot traffic. . . and at private, catered events.
In 2017, our first season, we were selected Best Rookie Truck and Best Pulled Pork Sandwich at the Easton Food Truck Festival! Looking forward to another great season in 2018!
We specialize in smoked meats, veggies and fish, all smoked on our family property in New Jerusalem. Our menu is both innovative and comfortable, with modest prices made for everyone to enjoy our fare. In a region surrounded by dazzling natural resources, the Reading/Berks County food scene is ready to take off. There's a growing presence of wineries, breweries, and micro-farms. Nationally, food trucks are exploding. We're excited to bring the trend home to the Reading area and to add to their burgeoning presence in Lehigh County.
Check out where we'll be next:
Follow us ON FACEBOOK AND INSTAGRAM @ Smokehousefoodtruck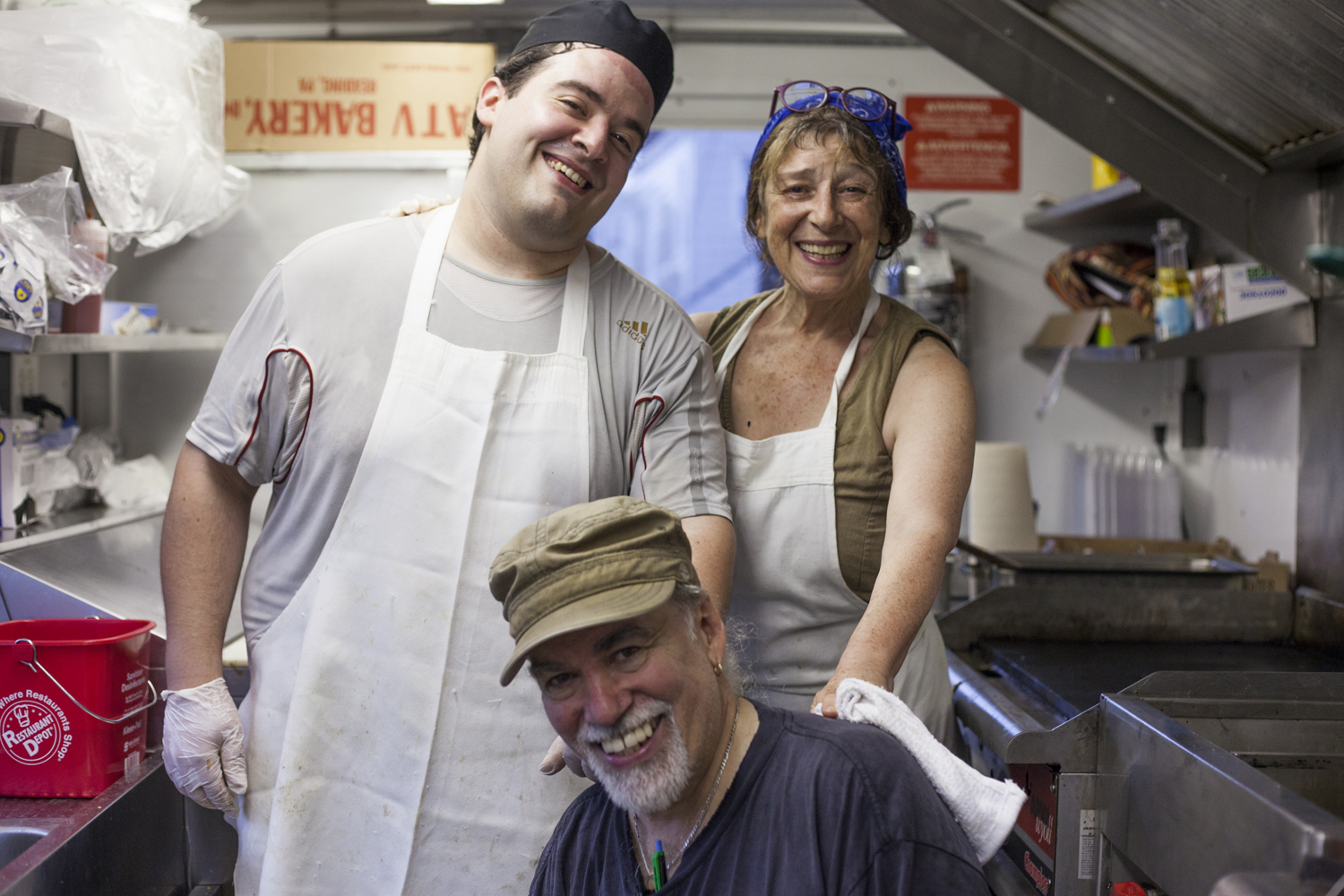 Creating a Family Business
After 10 years working in the challenging environment of New York City restaurants and catering halls, Chef Daniel decided to build on his experience and make his own path. He and his father, Dionisio, with help from neighbor Jeff and friends Tim and Jody, built a smokehouse on his grandparents' property in New Jerusalem, Berks County, PA, to smoke meat, poultry, fish, and veggies. With his mother Jan, he worked through all the nuts and bolts of starting a business. The family connected with neighboring farms for local produce and other ingredients. They bought a second hand truck, got it wrapped, and launched the business on July 1, 2017.

We hope to becomes a favorite fixture in the community. While hot dog carts and fried dough stands will always have their place, there is a growing interest in fresh local ingredients and more inventive cuisine, while keeping true to Americana favorites. And who can resist the taste of hickory-smoked anything?
Who We Are
Daniel Cohen-Cruz, Chef/Co-Founder, has worked in the food industry for ten years, having trained at the Culinary Institute of America, the nation's leading culinary school, & the Institute of Culinary Education. He has worked under several renowned New York chefs including Anita Lo. His family owns a farm in Berks County where he smokes meats, poultry, fish, and veggies, and does beekeeping. He worked with a food truck in Brooklyn called Drive Change.
Jan Cohen-Cruz, Co-Founder/Partner; After a thirty-plus year career as a professor at NYU and Syracuse U, Jan brings her organizational skills to Berks County. She is experienced developing institutional partnerships, fundraising, and managing budgets, having directed a $600,000 a year organization from 2008-2012. Born in Reading, Jan has a personal interest in contributing in PA through the common denominator that is food.
Dionisio Cruz, Co-Founder/Partner/Bilingual Consultant contributes in many ways, including helping to expand the truck to Spanish-speaking residents of the area. Dionisio retires in 2017 from 30 years as a social worker. He is also a percussionist and a beekeeper.
Where we are
(when we're at the smokehouse)
104 Schweitz Road
Fleetwood, PA, 19522
United States
Contact Us
We'd love to hear from you.
Let us know if you have an event you want us to sell at or somewhere you think we should explore.
You can reach us here or by phone at:
(484) 578-2580 landline
(347) 470-0690 on the road